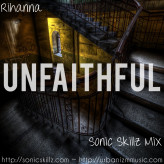 Vocals: Rihanna | Album: A Girl Like Me
Unfaithful probably doesn't get the highest of accolades compared to Rihanna's other hits, but I've always had a special appreciation for it. I was playing with some new sounds and decided to experiment by throwing together a little instrumental to match Rih's vocals. It's kind of on the darker side of things, but there's nothing wrong with that!
DOWNLOAD:
Rihanna-Unfaithful-Sonic- ..
Read More