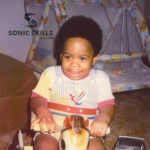 With the commercialization of Hip-Hop and the watered-down formula that marks major label releases, it's no surprise that independent labels are constantly emerging to bring fresh music to those who thirst for something fresh and more flavorful. Duane Thorpe, also known as DCT or Sonic Skillz, heads one of those labels. His brainchild, Urbanizm Music, houses instrumentalists and emcees who inspire his own production skills, which the artist began to foster at the age of 17.
DCT was reared in the city that doesn't sleep, and even in the slower-paced city of Tampa, FL, he pushes through days and nights to cook up instrumentals and boost the creative reputations of the artists who trust him to cultivate their careers. These artists are more than creative comrades but loyal friends who make music that DCT supports and loves. This love of independent artistry was what solidified his decision to build the foundation for Urbanizm Music after he started falling out of love with music.
Urbanizm Music was a renewal of the vows to the art form that DCT adored and appreciated while growing up in NYC during Hip-Hop's Golden Age. Surrounded by the pulsating rhythms of drum-laden beats and popular boom bap-style, marked by heavy bass and accompanying snare, gave him an energy that other music didn't tap into and continues to influence the spirit of his own sound.
While Sonic admires the work of a range of artists, including Jim Johnston (who composed music for the wrestlers of the WWF), Dr. Dre, and Michael Jackson, his own work is characterized by mellow, Hip-Hop grooves with hints of jazz and new age music.
Every artist comes equipped with their own ambitions and confidence, but in a climate riddled with judgments and criticisms, they also naturally seek validation. Duane's validation was delivered by OverClocked ReMix, a video game music arrangement site that posted a song of his in 2005. This break exposed his music to fans across the globe and has garnered support from people who bolstered his drive to release his first retail EP, Sonic Adventure. Along with creating beats from scratch, DCT also flexes his remixing skills. With an inspiring version of Eminem's Not Afraid, he attracted a number of listeners who eagerly awaited new drops.
Most recently, the music-mogul-to-be has released the 5th anniversary follow-up to Sonic Adventure, which hit digital shelved in late 2015. He's also still hard at work promoting the work of his label mates and creating background music for your favorite video games. He lives and breathes his craft, and only dope music is produced when he exhales.
Like what you've heard on this site? Then please consider supporting me on Patreon – it would be very much appreciated!

---
"Your music has very mediation feel to it. I like it. Very unique. Much needed in my life.Thanks for puttin me on."
-Tiffany Janay, Hostess of The Hip-Hop Entrepreneur Show
"This piece [Moonlight Vibin'] reminds us of his sonic skills, even if his domain name makes it hard to forget."
-David "djpretzel" Lloyd, President / Founder of OverClocked ReMix